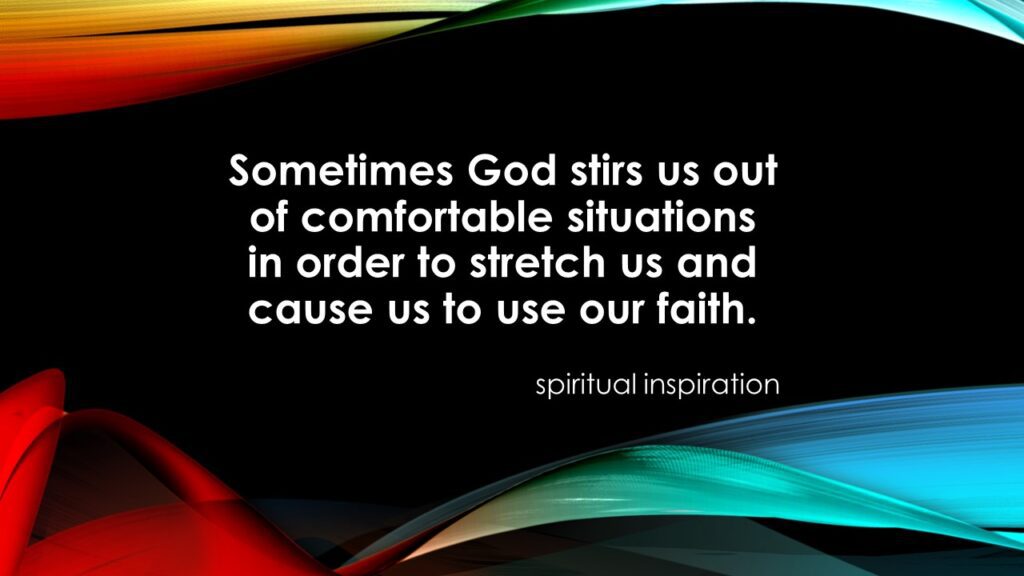 "I want to do that, Lord, but I don't know how."
Have you ever expressed these words to God when faced with a task beyond your ability? Why do we so quickly forget that when God gives us an unexpected idea, or challenges us to try something new, or leads us to a risk-taking path, He promises to provide everything we need?
We may need courage to take the next step. Humility to ask a friend for help. Wisdom to understand all the details involved. Confidence to overpower feelings of inadequacy. Caution against comparing ourselves with others. Insight to identify when the enemy is whispering lies that block our path.
God wants to increase our faith and supply His power to accomplish whatever work He has ordained for us to do. Therefore, instead of assessing what we lack, or naively thinking we can complete the work in our own strength, we must "fix our eyes on Jesus the author and perfecter of faith," (Hebrews 12:2).
Recently, God stretched my faith when He prompted me to consider establishing my own YouTube channel. I have to admit that my first thoughts were, "I don't know what's involved in doing that. Who am I to prepare videos and be that visible?"
God immediately reminded me of His promise to partner with me to accomplish His vision.
Don't be afraid, for I am with you.
Don't be discouraged, for I am your God.
I will strengthen you and help you.
I will hold you up with my victorious right hand.
Isaiah 41:10 (NLT)
His promise gave me confidence to move forward. He helped me realize that He had opened this door to give many more people the chance to hear how they can experience freedom from their fear of rejection.
When I told my friend Jean about my plan, she immediately offered to coach me. She sent me her copious notes, a sample of her designs, and an invaluable link that unlocked countless video tutorials by a young man who was easy to understand and who explained each step to take.
I'm excited to give you this link to my YouTube channel, Freedom from the Fear of Rejection. Enjoy the welcome video on the homepage and click on the Videos tab to view a listing of available videos. I'm aiming for 100 subscribers, and I hope you will be among them! Just click on the SUBSCRIBE button to be notified of future videos.
All you see on my YouTube channel represents the result of God's partnership with me when He stretched my faith!
We are made to grow, to stretch ourselves into new arenas.
The Spirit will give us power to do what we could not do before,
or to at least take the step to learn how.
Dr. Henry Cloud and Dr. John Townsend
How People Grow, page 102.
Has God stretched your faith by leading you into something new? Please share your story in the comment box below.
Guideline for listening to the video series
INTRODUCTION: Preview of the content of Freedom from Fear of Rejection
Part One – Defenses we may have built to protect ourselves.
Part Two – Choices we can make to tear down each defense.
Part Three – Experiences we can have on our new path of freedom.